"NOTMSPARKER´S BERLIN COMPANION or I DIDN´T KNOW THAT ABOUT BERLIN"
€

18.99
Coming soon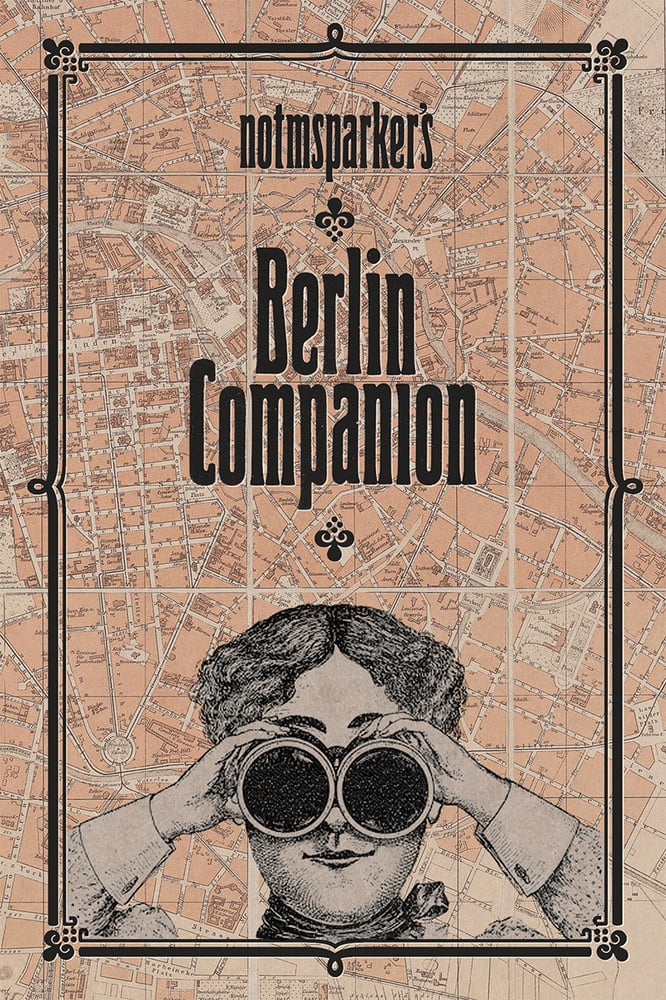 There have been many great books written about Berlin. But if you've been wanting to know more about the city - about world's greatest indoor helicopter flight, the time they built a second Berlin Wall, or the night Louis Armstrong serenaded Soviet border guards from his car - this is the one to read. Within these pages you'll find the answers to such questions as:
How did a genius inventor get his car to the top of the Funkturm?
Who taught Berliners to dance the hula in the 1820s?
Where in Berlin can you walk on pig bellies and cat heads?
Why can't you eat Berlin Scrambled Eggs?
What happened to the suspension railway over Brunnenstraße or to the tram tunnel beneath Unter den Linden?
How did a part of the Berlin Wall find its way to an island in the South Pacific?
Where can you ride your skateboard on parts of the old East German parliament building?
What's hiding underneath the slopes of Viktoriapark?
Since 2011, Notmsparker has been digging deep beneath the surface of Berlin, documenting some of its lesser-known events, unique personalities and colourful stories for the acclaimed blog Kreuzberged.com. Her first book, Notmsparker's Berlin Companion is a treasure trove of curiosities from one of the most fascinating cities on earth.