NOTMSPARKER´S BERLIN COMPANION or I DIDN´T KNOW THAT ABOUT BERLIN e-book
€

13.99
Coming soon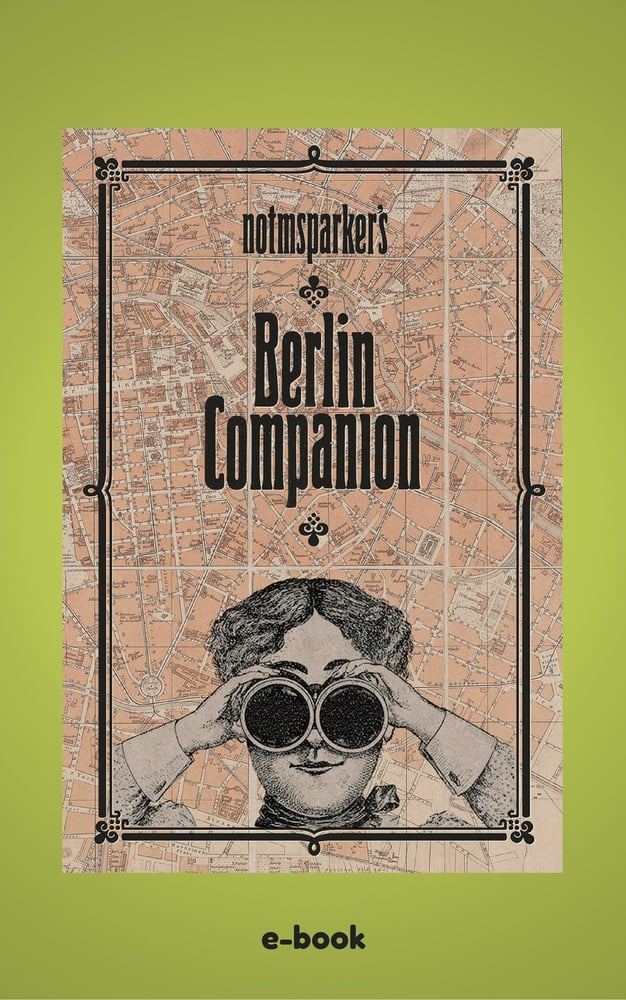 Digital edition of one of the most surprising, most educating and fact-filled books about Berlin´s past and present - in short, everything you never even knew you wanted to know about Berlin - now optimised for e-readers.
Before you take a guided walk of the city - armed with tonnes of enthusiasm, comfy footwear and a map of main historical sights - dive into "Notmsparker´s Berlin Companion" for a magnifying-glass look at the lesser-known or even forgotten facts and anecdotes from Berlin´s history and its present. Alternatively, enjoy them after your walk: with tonnes of exciting impressions, sat in a comfy chair and with images of the places you have visited still before your eyes.
Do you know what happened to the Berlin Wall after its "fall"? Or what lies hidden underneath the slopes of Viktoriapark? Have you ever heard of the young man from Hawaii who taught Berliners to dance hoola? Or can you tell where in Berlin you can walk on cat heads and pig bellies? And did you know that the Victory Column (Siegessäule) used to stand in a completely different place?
If not or if you are interested in reading more about Berlin´s lesser-known events, unique personalities and colourful stories, this book might be your perfect companion exploring the city.